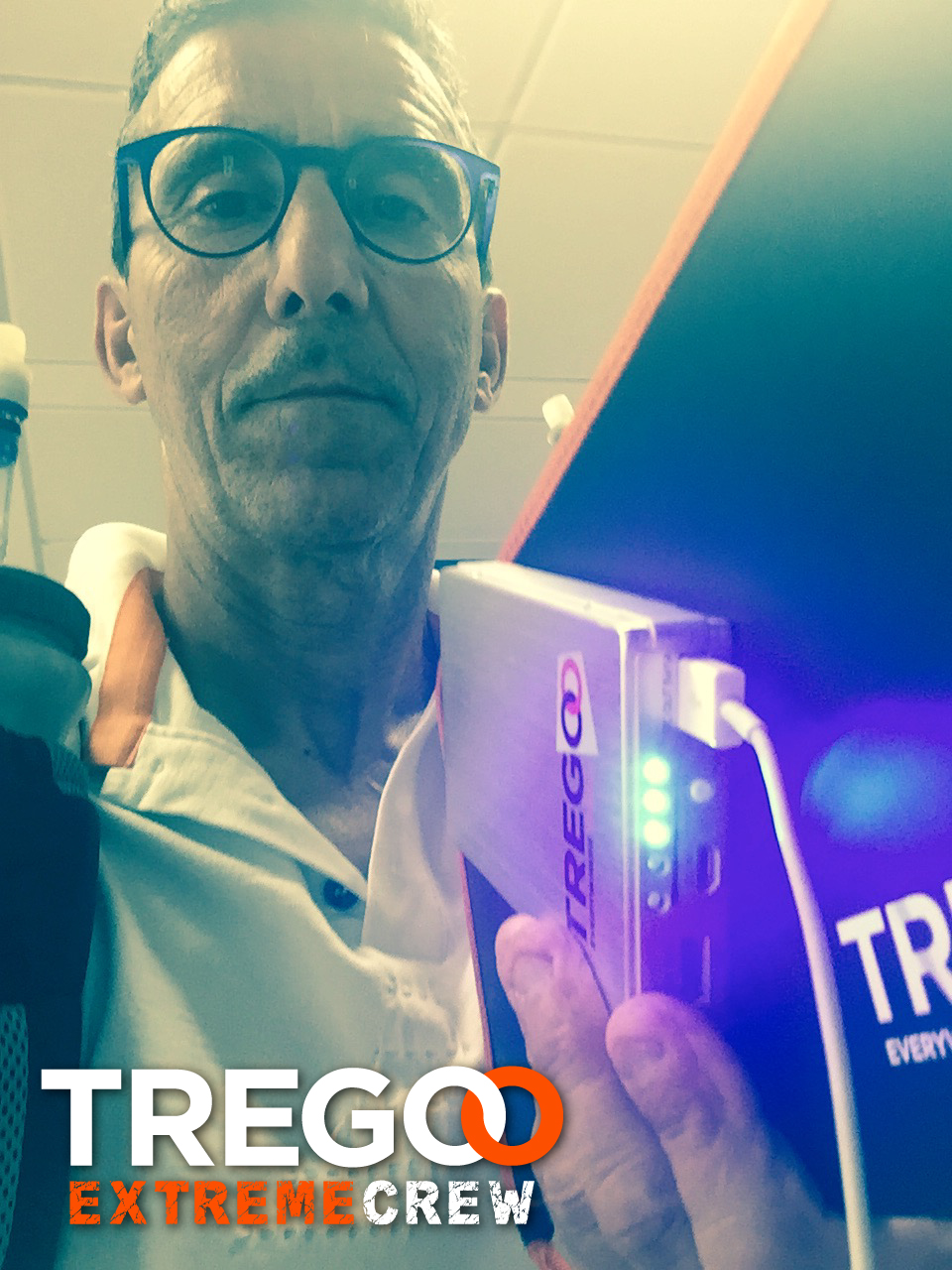 Mauro Prosperi is going to participate in the thirtieth edition of the Marathon Des Sables which is going to take place from 3 to 13 April in the driest and widest desert of the world: the Sahara.
The extreme Italian marathon runner is participating for the eighth time in the ultratrail: 250 kilometers of solo run in the heat and cold of the Moroccan desert, one of the hardest trail running races.
Mauro – the athlete that this year is a member of the Tregoo Extreme Crew – will rely on the Tregoo 10-50 Solar Power Station thanks to which he will charge his devices, in particular his GoPro. The precious "portable & rugged camera" will in fact enable him to tell us step by step about his adventure at the Marathon Des Sables.
But that's not all! You'll be able to be an active witness of the undertaking of our athlete thanks to a real-time geo-localization system: the SPOT GPS Messenger (Spot Gen3) will allow you to follow live Mauro Prosperi's marathon into the Sahara in every moment of the competition. The service is going to be active from 5 April on the website mds.vigeosport.com.
We invite you all to support this brave athlete, aged 60, who is still taking a challenge in such an extreme ultra marathon.
You can write support messages to Mauro through this link, indicating, besides the name "Prosperi Mauro", the breastplate 0832, that will enable the organizers of the race to deliver the message (after the 10 April, this service won't be available anymore).
We also invite you to share your support on the social networks, using the hashtag #goPROSPERIgo!
---