On Sunday 26th October, at the Italian Yatch Club, the closing ceremony was held to celebrate the end of the Italian Championship 2014 of the Mini 650 Class boat race.
For the second consecutive year, the Italian Category Series Title has been won by Team ITA 520 MM. Andrea Pendibene, athlete of the Italian Navy, has collected victories in a series during the whole Championship, fighting by any means.
The effort of our athlete has been rewarded: Pendibene has reached excellent results on board of ITA 520 MM. For example, he has achieved the top step of the podium after the Arcipelago 650 and the Grand Prix d'Italie, 1350 miles overall covered in a couple and 300 miles faced by Andrea solo.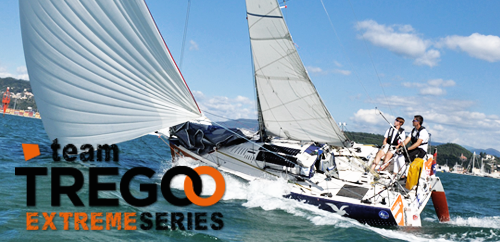 However, the challenges faced by Andrea Pendibene will not stop. Our sailor, along with Team ITA 520 MM, will continue to train in the Gulf of Spezia, to brave new international competitions in 2015.
His goals are ambitious: being the three-time winner of the Italian title, and much more. On the 6th of December, the applications for the Mini Transat 2015 will be open at the Nautic Show of Paris, which will be the Andrea's next project and his incoming challenge.
The victory of Pendibene is also ours. The Tregoo Team provided the sailor with the ThinLight Series solar panels which are installed on ITA 520 MM. This is a further demonstration that solar energy every time and everywhere is not a dream but a reality for the benefit of everyone, athletes or simple sailing boat lovers.