The athletes of the Step By Step project have gone back recently from the expedition on Muztagh-Ata, China. Reaching the world's highest peak by ski-mountaineering has been a great success: 7.546 meters above sea level.
Everyone of the three group members comes from Trentino with mountain in their blood: Martino Occhi from Valle Camonica, Alex Salvadori from Val Rendena and Tiziano Vanzetta from Val di Fiemme.
Their Step By Step project has been deservedly accepted in the Tregoo Extreme Crew sponsorship program, thanks to the high athletic value of their endeavour and on the same wavelength of the Tregoo values: freedom, independence, action and adventure!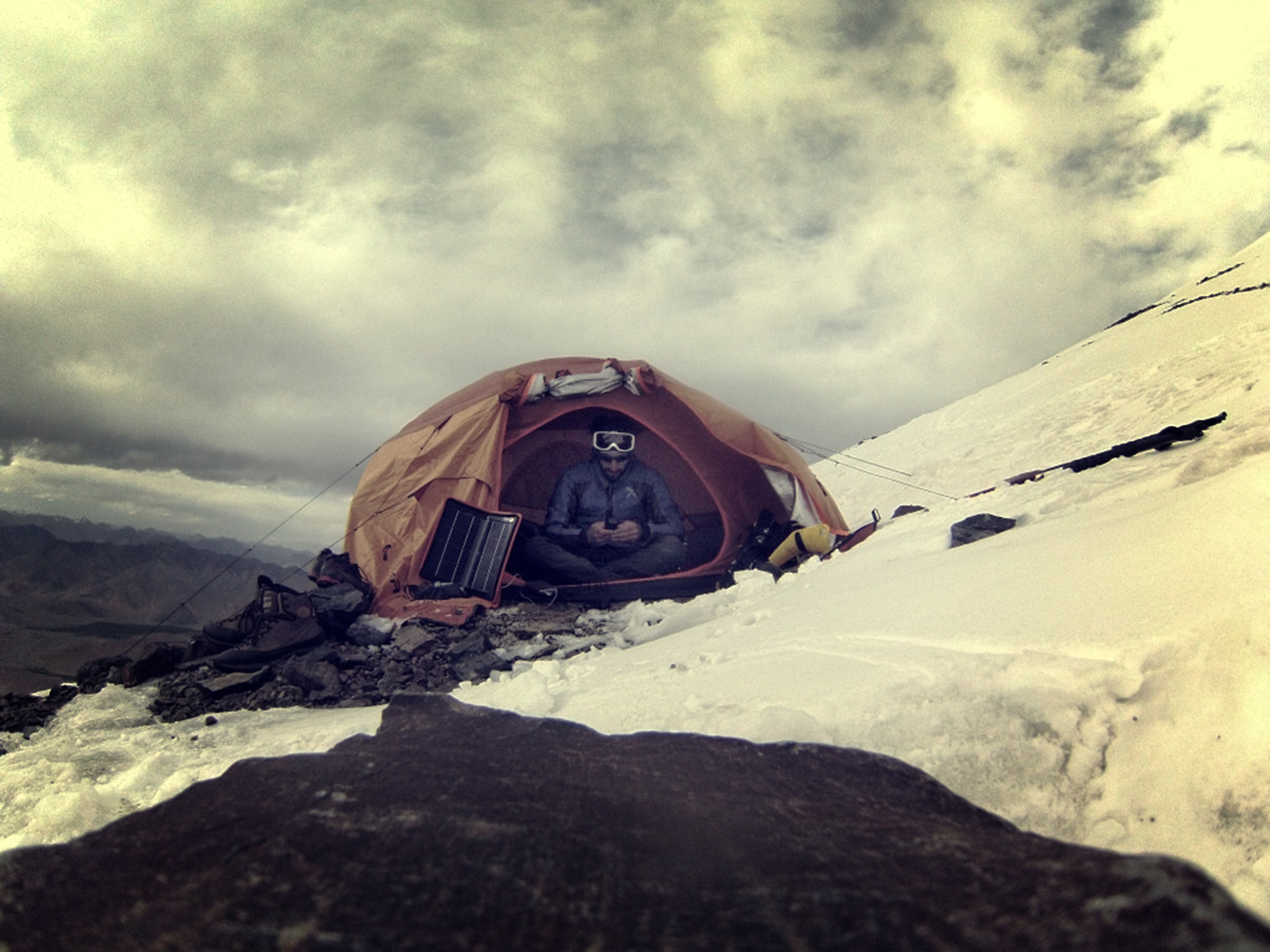 «We reached the peak in mid-July, thanks to many factors, included the optimal weather and the high-tech equipment specifically arranged for the adventure.
It has been a good journey, hard sometimes (starting from the tent life at the base camp, upward), but likewise pleasant, both regarding the purely athletic perspective, and the cultural point of view (from Kirghizistan to the Xinjiang Autonomous Region in China).
We used the Tregoo kits, the Hippy 10 solar panel along with the Lizard 50 power pack, both at the camp base (4.400m) and the C1 (5.400m).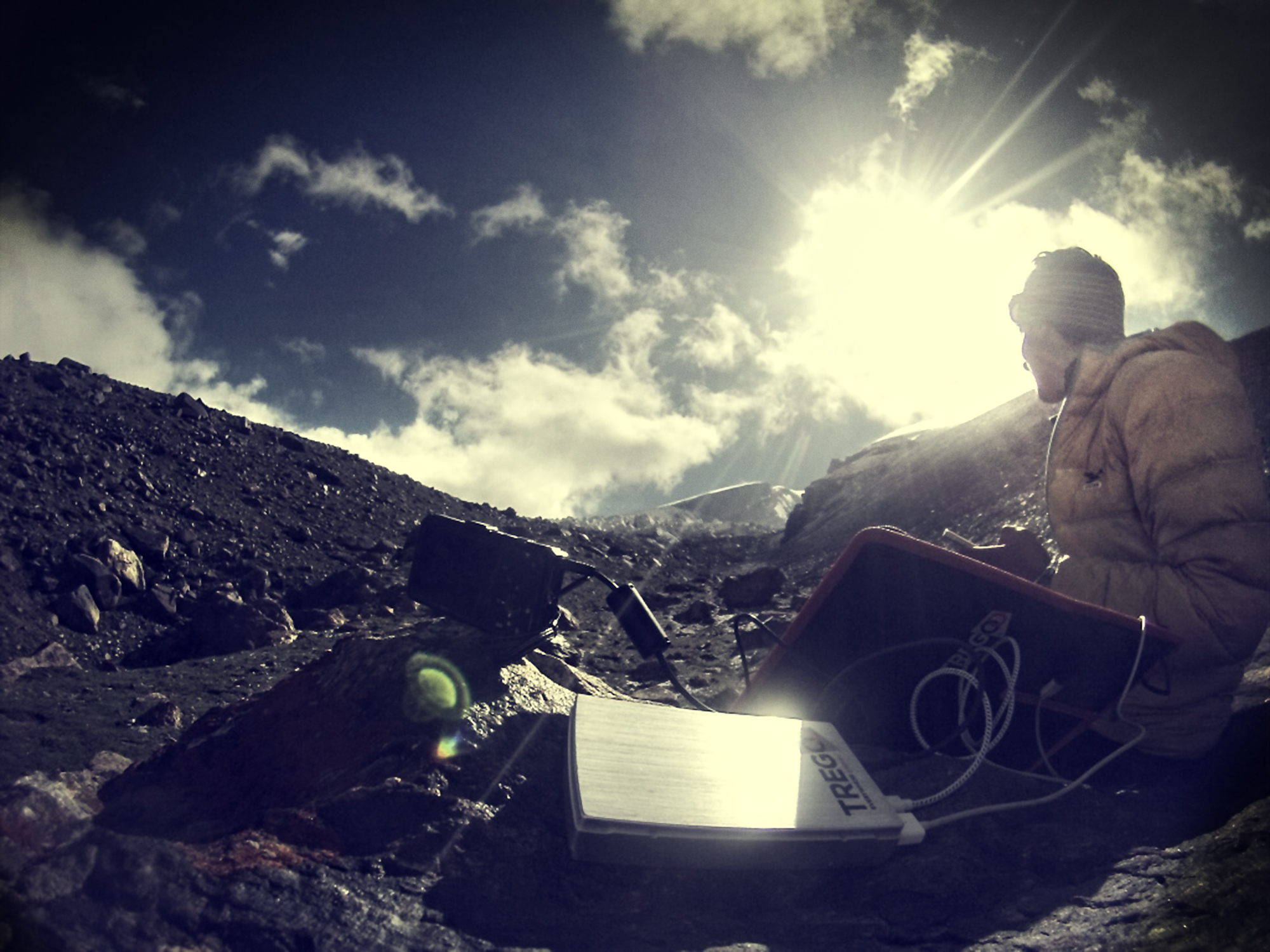 We felt really good: smartphone, satphone, clock and headlamp have been entirely charged up. Moreover, the power pack maintains the energy for a long time without variation related to altitude or temperature. Really great allied in carrying out this endeavour!»