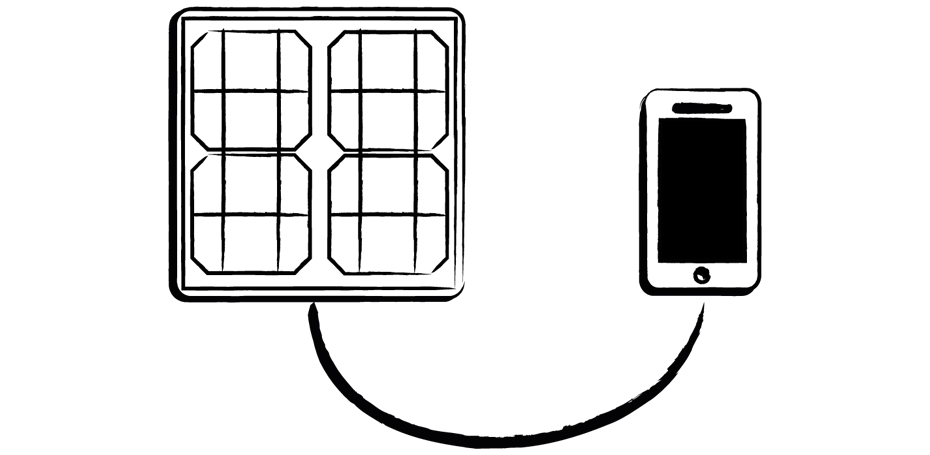 Question
---
How to recharge the iPhone with Hippy 10 in direct drive?
Answer
---
On the back of Hippy 10, a Junction Box is installed that, thanks to the 5 Volt (0-2 Amp) port allows to recharge the Lizard 10 and Lizard 50 accumulators, or, in direct drive, your mobile device.
Anyway, in case of sunlight variation many devices, such as Apple, iPhone 4 and iPhone 5 in particular, may display the following error message: Do not recognize this device. Don't panic. This happens because the safety system of your iPhone registers the voltage fluctuation caused by sunlight variations. Hence the error message.
In order to keep on recharging your iPhone with Tregoo solar panel, it is necessary to go through the following 4 steps:
disconnect the USB cable of Hippy 10;
place the panel so as to turn on the green LED on the Junction Box;
connect the original iPhone cable to the USB port of Hippy 10;
connect the cable to your iPhone;
By so doing, you'll be able to keep on recharging your Apple device in complete safety... or almost. The iPhone does not recognize the solar panel whenever the sunlight is not continuous; a common situation when you do trekking or you simply have a walk downtown.
This small issue can be definitely solved by using the light and portable Tregoo Power Packs, specially conceived to be used together with the solar panels. That is why we developed the Solar Power Stations line of products, solar kits composed of a PV panel and a solar accumulator.
---
TREGOO POWER PACKS
---





Lizard 10

€ 49,00





THE SMALLEST AND LIGHTEST ACCUMULATOR






Lizard 50

€ 99,00





THE BEST PERFORMANCES
IN ONLY 250 GRAMS