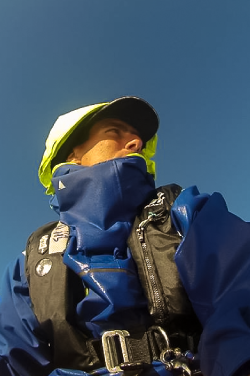 Only 20 days to the start of the Mini Transat Iles de Guadeloupe 2015 and Andrea Pendibene is making the last preparations for the great sailboat Atlantic crossing gathering the 84 world's best skippers!
The Mini Transat – considered as the most important ocean regatta of Class 6.50 – is beginning next September, 19 from Douarnenez (in Britain). It is going to call at Lanzarote and end in November, by the French Antille, at Pointe-à-Pitre (Guadalupa). The solitary race is a great challenge for all participants, testing their technical skills, survival spirit, physical and mental endurance.
Created in 1977 by the English Bob Salmon, the Transat 6.50 is the answer to the financial and ultra technological gigantism of transoceanic regattas for which very expensive boats are used, leaving less space to human component and individual skills.
It is told, but maybe it is only a legend, that for the first edition of the regatta, Bob Salmon made the boats undergo a "strange" test, in order to estimate their resistance: a crane lifted the boat up to four meters over the sea level, and then left it fall into the water. In case it suffered no damages after the fall… it could stand the Atlantic waves!

In the last two years, Andrea- together with his team- has collected a series of successes and the same number of miles, which enabled him to participate in the world's race. The Marina Militare not participate in the ocean regatta for up to 43 years: in 1972, when the Admiral Faggioni's sloop took part in the OSTAR (solitary transatlantic race going from Plymouth to Newport).


Equipment for transatlantic regatta boat
---
This time Marina Militare cannot count neither on the support of the co-skipper Giovanna Valsecchi (partner of so many adventures), nor on the external collaboration of technological devices; the boat will be exclusively equipped with a Spot Tracker, thanks to which it will be possible to follow the whole 2015 Mini Transat Iles de Guadeloupe.
Andrea will find his bearings thanks to the sextant and the nautical charts, he will cover the 4000 miles pushed by the sails of her Pegaso883 and will be energetically supported by Tregoo solar panels!
The surface of the 6 meters and a half long boat will be covered by sailboat flexible solar panels, achieving a total peak power equal to 480 watt.
The PV panels of ThinLight and Nano series will be applied on Pegaso883.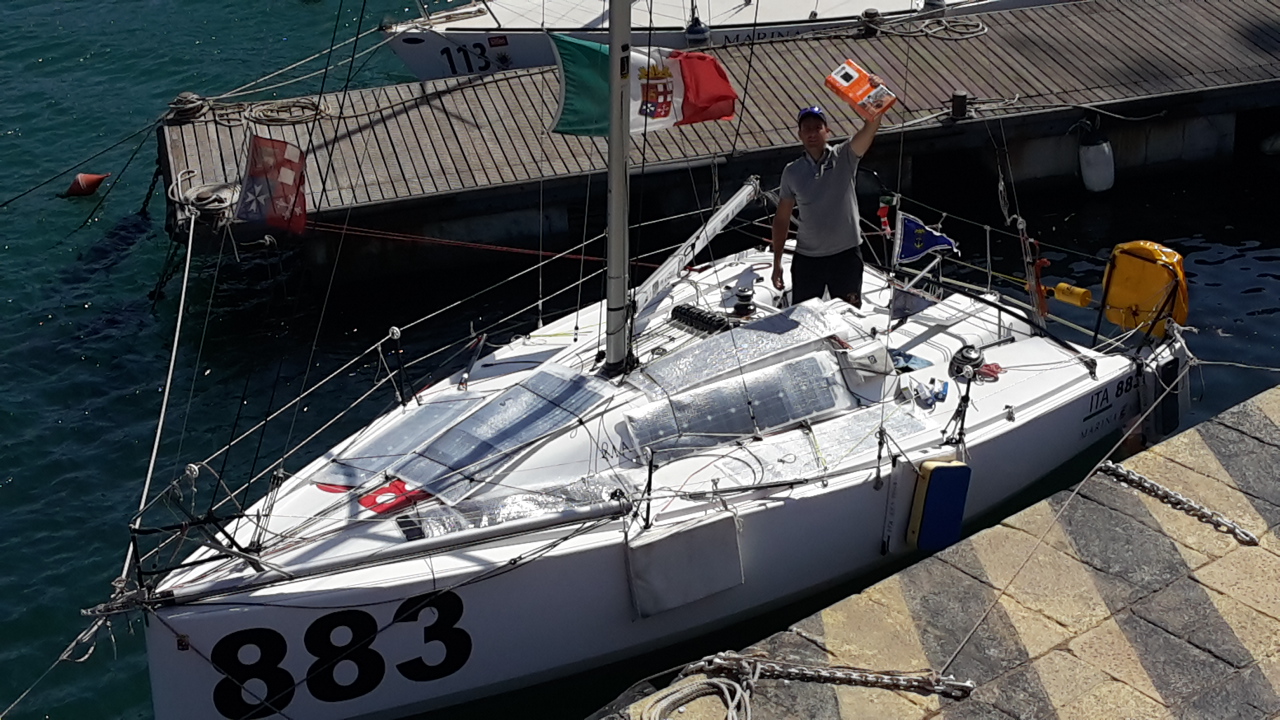 ---
Andrea is currently at La Grande Motte for the dismantling, check and wash of Pegaso883. His arrival at Douarnenez is due on September, 4. On that day the boat will be mounted again and the Marina Militare's athlete will be able to focus on the great transoceanic regatta.
The participation in the Mini Transat Iles de Guadeloupe, besides being a significant achievement, is part of a wider programme of Marina Militare, aiming at highlighting the made in Italy excellences, through the sound principles of sport and seamanship.