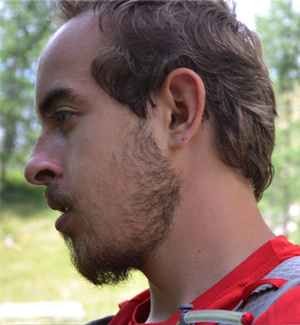 The expedition of Gian Luca Gasca in the Scottish Highlands is about to begin. The mountaineer and blogger, member of the Tregoo Extreme, is probing himself in an extremely tricky mountaineer undertaking:he is going to make a sole crossing of the Gaelic hinterland, the most uncontaminated and desolate part of Scotland.
From Glasgow to Cape Wrath. After the arrival in the biggest Scottish town (23 January), Gian Luca will cover a 550 km long trail; the estimated time for crossing the Highlands is 20-25 days; the athlete will make the crossing alone.
Starting from the planning of his project, Gian Luca wanted to highlight the meaning he gives to the concept of loneliness.
"I think that the true challenge of a sole crossing concerns your mind: you have to learn how to face loneliness. Man is a social animal and every fiber of our body is looking for the company of another human being. Loneliness is the true challenge, not the crossing itself."
Montagne Digitali
A map, a compass… and the Tregoo solar kit
---

The blogger has planned his expedition around the concept of loneliness, both in mental and physical terms. The Highlands, characterized by glens (small valleys) and by amazing landscapes, are scarcely inhabited areas (in some areas there are only 2 inhabitants per sqmt) and in winter, due to the adverse weather conditions (sudden storms), they are not visited by tourists.
Furthermore, the young mountaineer, class '91, will be almost entirely deprived of any form of technology: no GPS traceability in real time, no sat phone and no status updating on his social profiles.


Gian Luca will bring the compass with him, a map and the Solar Power Station Tregoo 10-50, a product that confirms to be the ideal partner for the bloggers and for all those who love to tell about their own experiences. The mountaineer will benefit of the Lizard 50 (a 50W/hour portable battery) endurance and of Hippy 10 solar panel: two products that, in the last editions of the Tregoo Extreme, did not suffer the subarctic temperatures of the Artic and of Norway.
Thanks to his solar kit, Gian Luca will recharge his smartphone (that he is going to use in case of any emergency) and his digital camera (Nikon D7200) that he will use to record the most significant moments of his crossing in the Highlands and his mp3 that "will keep me company with some good music".